Register now to receive these FREE recordings and to be notified about our next Energy Medicine & Healing event:
"What Is Energy Medicine?" with Donna Eden
"The Healing Power of Intention" with Lynne McTaggart
Featured Speakers:
(click photo to learn more)

Donna Eden

Deborah King

Pamela Miles

Dr. Alberto Villoldo

Sara Crow

Dr. Judith Orloff

Lynne McTaggart

Mingtong Gu

Anodea Judith

Dr. Joan Borysenko

Marie Diamond

Dr. Donny Epstein

Dr. Dawson Church

Jennifer McLean

Master Sha

Jean Haner

Jonathan Goldman

Terah Kathryn Collins

David Feinstein

Ann Marie Chiasson

Nick Polizzi

Dr. Francesca McCartney

Dr. Richard Bartlett

Melissa Joy Jonsson

Kathleen Barratt

James L. Oschman, Ph.D

Marcela Lobos

Rollin McCraty

Titanya Dahlin

Heather Dane

Rev. David H. Baird, M'Div., EEM-CP

Lauren Walker
With Hosts: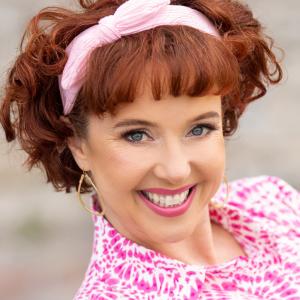 Dondi Dahlin
Energy Medicine Consultant & bestselling author of The Five Elements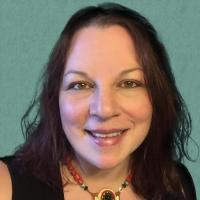 Alison Marks
Director of Summits, The Shift Network
Do you know the power to heal is within you?
And that you can tap into this inner resource to treat ailments and illnesses, restore health, increase vitality and prevent disease?
For thousands of years, practitioners around the world have activated the body's natural healing processes — through clearing meridians, balancing qi, applying Ayurvedic medicine and shamanic practices, utilizing hands-on healing such as Reiki, healing touch and many other modalities.
Traditional western medicine focuses on diagnosing symptoms and treating you from the outside. Energy medicine unlocks your life force to heal you from the inside — and addresses the root causes of illness.
In fact, the two pair beautifully to support and revitalize your WHOLE being.
Energy medicine is both a complement to other systems of medical care and, in itself, a complete system for self-care and self-help.
— Donna Eden
From reducing anxiety and stress through chakra balancing, to enhancing cancer therapies with the wisdom of Qigong, patients everywhere are taking an active role in their own healing process.
Energy medicine provides a holistic approach to healing — by not only addressing your body, mind and Spirit, but also by working with your emotions, past trauma and even your relationships.
With The Energy Medicine & Healing Summit , you'll discover exactly how to take your health into your own hands (literally!) with today's top energy medicine experts, health practitioners and healers, who guide you toward transforming your overall health from the inside out.
Whether you're new to energy medicine or a practitioner working in a health, healing or bodywork field, you'll discover the latest energy science and cutting-edge techniques.
The visionary speakers in this series bring to light the curative and evolutionary powers of proven energy practices — to create vibrant health for yourself and your clients!
Energy Medicine as a Path of Self-Care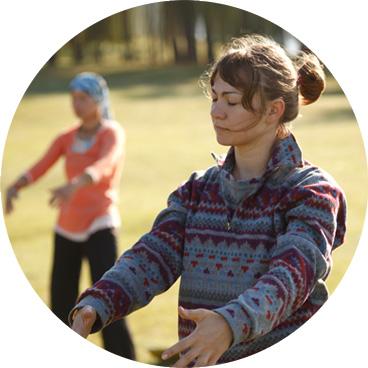 It's easy to feel powerless when you're not feeling well.
Whether you're suffering from a common cold or chronic illness, it's natural to turn to others for treatment. You might look to doctors for the right tests or pharmacists for the best medications to stop the discomfort and fix the problem.
Through energy medicine YOU have the power to heal yourself, your loved ones and others.
Energy healing activates your life force energy to restore balance, rejuvenate your entire body and promote emotional wellbeing and spiritual healing.
With a few simple techniques, daily practices and powerful treatments from skilled practitioners — the power to heal is at your fingertips.
In this enlightening series, you'll discover powerful methods for wellness, self-healing and preventing illness through Reiki, shamanic healing, Qigong, sound healing, tapping, neuroscience and more!
Even though the body appears to be material, it is not. In the deeper reality, your body is a field of energy, transformation and intelligence.
— Deepak Chopra
We've brought together experts from diverse areas of energy medicine and healing — each one, a trusted leader in their field — so you can restore and revitalize your WHOLE being (as well as positively impact the vibrancy of your family, your friends... and your community!).
Here's some of what our brilliant speakers are sharing with you...
| | |
| --- | --- |
| | Donna Eden reveals exactly how to awaken energies that bring greater vitality to your body, mind and Spirit — and resilience, joy and enthusiasm to your life! |
| | Deborah King enlightens you on how opening your 8th chakra can result in a repatterning of your thoughts and emotions — to serve you and your greatest good. |
| | Pamela Miles reveals the secrets of Reiki practice and how it's an accessible, safe and effective way to support your happiness and health. |
| | Alberto Villoldo, PhD highlights the power of shamanic healing — treating the luminous energy field of the physical body and clearing illnesses and imbalances before they manifest. |
| | Dr. Judith Orloff addresses the common traits of an empath, how they are often misdiagnosed by conventional medicine, and how empaths can take care of their energy and health — and THRIVE. |
| | Anodea Judith guides you in charging up your chakras and balancing your life force energy — avoiding both excessive and deficient juice in your chakras. |
| | Mingtong Gu shows you how to activate healing through the ancient practice of Qigong — awakening the mind, body and heart to heal from stress, chronic illness and aging related issues. |
| | Dawson Church, PhD traces the science behind each link in the chain "from thought to thing," showing the surprising ways in which our intentions create the world around us. |
Receive This FREE Bonus Gift When You Register!
The Nine Energy Systems
Streaming video from Donna Eden with David Feinstein, Ph.D.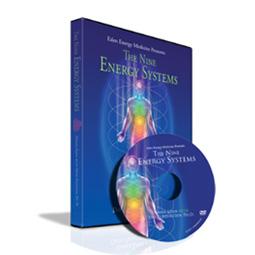 The body's energy anatomy is as intricate and multi-layered as its physical anatomy…
In The Nine Energy Systems, Donna Eden has categorized this complexity into nine primary, interrelated energy systems. All nine of these systems work together to determine the state of health we experience at all levels of our beings.
The nine primary energy systems she addresses include: Meridians, Chakras, the Aura, Radiant Circuits, Triple Warmer, the Celtic Weave, the Five Rhythms, Electrics and the Basic Grid.
This engaging video offers a closer look at all nine of these important systems and suggests ways you can help to keep them in balance.
Discover the Benefits of Energy Medicine
The Energy Medicine & Healing Summit can be incredibly beneficial. Whether you're intrigued by balancing your meridians and clearing your energy centers, or you're an established healing practitioner, you will deepen your knowledge of healing practices that address your wellbeing in a holistic way.
You'll find sessions and speakers that will inspire, educate and empower you… with expertise you can trust! They wade through the misinformation and clearly lay out the best practices and reliable resources for this emergent field.
During this groundbreaking series, you'll discover:
Reiki as an accessible, safe and effective way to support your happiness and health and complement conventional medical treatments
How to access deep states of meditation for enhanced health & happiness through sound healing
Ways to treat PTSD, anxiety and depression by integrating acupressure with established psychological interventions
Native American energy medicine practices for renewal, resilience, courage, wellness & balance
Extraordinary evidence on distance healing — revealing the heart's energetic link to information isn't bound by the limits of time & space
Daily energy practices of Wisdom Healing Qigong to balance your body & reduce stress
Practices for supercharging your chakras — and the meaning and function of each chakra
Energy medicine and the spiritual traditions of the Andes, Tibet & the Amazon
How to tap into shamanic wisdom to heal your energy field so you can clear illnesses and imbalances — including genetically inherited ones, before they manifest in the body
Strategies for empaths and sensitive people to take care of their energy and health so they can lead heart-centered lives and avoid fatigue, burnout & illness
Simple techniques for physical healing & emotional release through tapping
The fundamental aspects of hands-on healing and human touch — plus the therapies & treatments that are right for YOU
Practical steps to enhance your wellbeing and activate your health using feng shui & dowsing
I do find that Western medicine is more and more open to proving energetic concepts... and why not? Modern physics is 100 percent based on it!
— Deborah King
Plus, you'll quickly see that working with energy medicine can complement any existing practice and help you achieve greater fulfillment and success in life — for you and your clients.
You're in good hands with summit host, Dondi Dahlin, bestselling author of The Five Elements and co-author of The Little Book of Energy Medicine with her mother, Donna Eden. Dondi integrates insights and practices from diverse energy medicine practices and spiritual traditions.
Co-Sponsors